Do you notice your swimming pool water getting more and more difficult to keep clean? An old filtration system is a recipe for a dirty pool, and splashing around and floating in dirty water is not anyone's idea of a good time. Don't wait to change your filtration system- maximize your enjoyment of your pool today.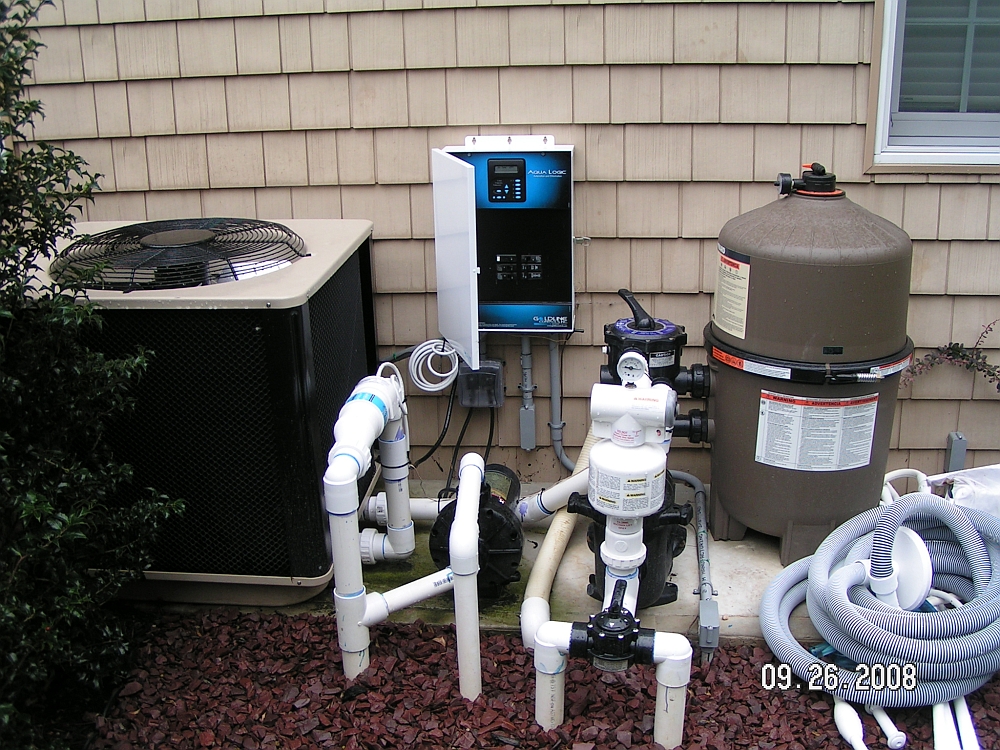 Contact Gus Pools today at (718) 746 – 5005 for a free quote on your new swimming pool and spa filtration system!
This service is for existing customers.
Filtration systems are the method through which accumulated pollutants are removed from the pool, and are vital to the maintenance and sanitary condition of your pool. Pollutants are introduced into pool water from two main sources: the environment and people (swimmers). Examples of environmental pollutants include leaves, chemical waste, bacteria, spores, pollen and dust that are blown into the water by wind or rain. Swimmers carry the pollutants that they add to the water like viruses, suntan oils, urine, bacteria, sweat and more. Investing in a filtration system that is in good operating condition and meets the needs and usage patterns of your pool will extend the life of your pool and ensure your pool water is safe to swim in at all times.
Gus Pools carries a comprehensive line of filtration systems. Our knowledgeable representatives will review with you the various types of filtration systems that would be a good match for your lifestyle and can best service your pool. Gus Pool's pool renovation team will then install the new system with precision and detail.